Intro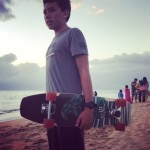 This is Brandon. He's the big brother. 12 and heading into middle school. He loves video games, You Tube, computers, and did I mention he loves computers? When we can peel him away from his beloved screens, he loves to bike ride, skateboard, and scooter around the neighborhood. I'm so glad he wanted to jump aboard the blogging train! Welcome to Oh Brother, his own little corner at Confessions of a Dr. Mom.
My Trip of a Lifetime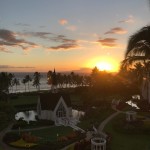 My trip started when my family and I went to Hawaii. We flew from California at around 7:30 am, and landed at 9:30 Hawaiian time, or 12:30 my time. Once we got off the plane we drove to the hotel. I was staying at the Grand Wailea hotel. I stayed there for ten days. That was the greatest hotel I've ever been to.
This hotel had three gigantic pools and lots of water slides. The best part was the water elevator which is the only pure water elevator in the world. The hotel is almost on Wailea Beach. If you get the right room you will get a beautiful view.
There are many activities to do: like surfing, boogie boarding, and stand up paddle boarding. You can also skateboard on the paths. Hawaii is definitely the best place you can ever go!
8.13.17