Melissa Arca, MD, FAAP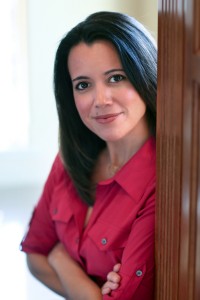 I am a board certified pediatrician, mom of two (ages 5 and 8), writer, blogger, and child advocate.
I write and speak about all things parenting and children's health and feel that being active in social media is an excellent way to educate parents, connect with them, and advocate for children. I strive to bridge the gap between the pediatrician in me and the concerns we all have as parents.
My philosophy is simple: trust your instincts, advocate for your children, and enjoy (mostly anyway) this roller coaster that is parenting.
Parenting is not an exact science, I'm right there in the trenches with you…learning as I go. So, you'll often find my candid parenting moments along the way. This blog is truly the place where my two worlds of doctor and mom collide.
I'm a practicing pediatrician who juggles work and family just like any other parent. I have the privilege of appearing regularly on KCRA the local NBC news affiliate, and author a weekly Dr.Mom column in The Sacramento Bee.
So glad you're here…reading, sharing, and learning right along with me!
Education and Training
Bachelor of Science from UCIrvine
M.D. from USC Keck School of Medicine
Pediatric Residency at Childrens Hospital Los Angeles
Board Certified in Pediatrics
Fellow of the American Academy of Pediatrics
Member of the AAP Council on Communication and Media
*The information and viewpoints provided here are my own. They should not be considered medical advice and are not a substitute for seeking medical attention from your own doctor. Always see a doctor should you have concerns regarding your child's health, diagnosis, or treatment. If you feel you have a medical emergency, call 911*