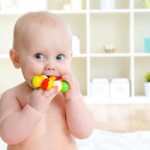 I know what you're thinking…and no, I am not breaking my vow of media silence for Screen-Free Week; this is the beauty of scheduled posts.
So please, no need to start throwing your virtual pies at me.
But…I do have some fantastic news to share, I've been dying to share my latest writing project with you. Now…I finally can, in a muted fashion anyway. This long anticipated launch just so happens to coincide with my week of insanity going screen free. Not to worry, I'll be screaming it from all social media rooftops next Monday!
So, without further ado…I'm so thrilled to announce I'll be writing a weekly Dr. Mom on call column for the fabulous new site, allParenting. This new site for moms comes from the publishers of She Knows and aims to provide moms with everything they need to build and keep a healthy, happy, and well-rounded family life.
Go see for yourself how wonderful this site truly is. There are so many amazing writers working hard to provide you with current and relevant content that you care about. I'm truly grateful to be part of this fabulous team. While you're there take a look at my piece on how to decode your child's growth chart or why the kissing disease is more common in teens.
I'd love to hear what you think and let me know if you have any topics you'd like me to cover in my upcoming columns.
As for being day 3 into my media fast, please continue sending your positive thoughts and well wishes, we've still got 4 more days to go!
Signed,
Unplugged and wondering why.
Pin It