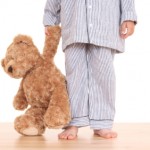 We're doing a little experiment over here.
Actually, it's not so little. It was quite a huge undertaking over the weekend.
But you see, we're a little desperate. Once again. For sleep. For our protected adult time that doesn't entail falling asleep with our kids. Every.single.night.
Admittedly, we cuddle our kids to sleep every night. And, for the most part, we love it. We treasure those quiet moments. Reading books, sharing stories from our days, and reconnecting.
It would just be nice if the hubs and I could survive the whole routine and reconvene downstairs. In our protected adult world.
So…we took quite the leap of faith. A plunge. A daring maneuver. Call it what you will…
We moved Big Brother and Little Sister into the same room.
Maybe this isn't such a radical idea, but when the hubs innocently mentioned this as a possibility, a flash of light went off. Yes! This is it…the end of our bedtime battles.
I hope.
Little Sister was ecstatic. As we moved her bed into Big Brother's room, she was hopping and dancing around. She says it feels like we're on vacation. Yes, a novelty for now.
Big Brother isn't thrilled. In fact, he kind of sulked through it all.
But for heavens sake! He's the one who needs a warm body nearby. He's the one who's constantly roaming the halls, waiting at the top of the stairs, or begging for one more book, one more more song, a snack…you get it.
He's the one who needs this the most.
So we're on day 2.
First night? Awesome. Hubs and I are downstairs by 8:30 pm which is fantastic in our books. Little Sister conked out fast. Big Brother stayed in bed reading until he fell asleep.
The fact that he stayed in his room?
A miracle I tell you.
And he (reluctantly) reported that he fell asleep much sooner because Little Sister was there.
Hallelujah.
Second night was good but I slipped back into my old habit. I fell asleep with Little Sister. The hubs survived and made it downstairs.
Kind of a success.
I'm still hopeful and chalking up last night to my exhaustion and not the because the kids were begging for anything.
So on we go with this room sharing adventure.
Being the unrelenting idealist that I am, I see this new arrangement as resulting in more time for us (the hubs and I) and more quality and bonding time for them (Big Brother and Little Sister)
Seriously, I imagine late night talks, whispers, giggles, and conspiracies among those two. What memories they will create. Imagine how much closer they'll become.
The hubs and I are brilliant I tell you.
And, I know what you're thinking…please don't burst our ever hopeful bubble just yet.
The fights. The arguing and incessant teasing that's bound to keep them up at night? No…not gonna happen. It can't.
Our survival depends on it.
Wish us much luck.
Do your kids share a room? How's it working out?
Pin It