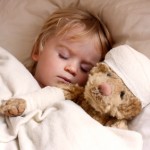 I've been reading and hearing about sleep issues all over the place lately; on facebook, on twitter, in my inbox, in various blog posts, and in clinic.
I've heard and read:
I feel like a failure, my 3 year still doesn't sleep through the night.
I've somehow failed my child, she can't sleep unless she's in my arms.
I'm still getting up with my 2 year old in the middle of the night, and it's driving me crazy!
Sleep is elusive when you're a parent of a newborn and/or young child and yet, it's so vital…not a luxury at all!
In addition to the above pleas, I've read about pediatricians confessing to being sleep softies (myself included), moms confessing to taking the cry it out approach, and still many more moms unsure of how to get the best sleep for themselves and their child.
Over my last year and 8 months of blogging, I've made a few confessions myself: how I became an accidental co-sleeper and how both my kids hated the crib, so spent only a handful of nights in them. It's why I wrote this post a year ago about how we should really just ditch all the guilt and find what works for our individual families.
I could devote this blog purely to sleep and never run out of post ideas because sleep is that important and so many of us struggle with finding that sleep rhythm with our children. I recall one night with my 8 month old…vividly….it was the turning/breaking point for me. I was up for the 3rd (maybe 4th) time; rocking, soothing, shushing him back to sleep. I was so absolutely T.I.R.E.D.
I scream spelled the F word. Not at my child. At the situation. At feeling like an utter failure. At simply wanting to lay down on that bed I was standing next to…and just SLEEP.
My husband looked at me like I was crazy. I was. Exhausted and crazy. It's how I spent the first 8 months of my son's life.
It's no way to live people. We need sleep. Our babies need it, we need it…we must find a way to get it.
Admittedly, I was lost when it came time to getting my baby to sleep that didn't involve my arms 24 hours a day, 7 days a week. I'm not exaggerating here. As a pediatrician and first time mom, I felt I failed my baby in every conceivable way. How can he not know how to sleep? How did I mess this up?
The hard truth was, I had my own agenda. My own preconceived notions of where, how, and when he should sleep. In a crib and for at least 6 hours at night by this point (8 months), right?
My baby didn't fit the mold. He hated the crib, my gentle attempts at CIO were met with red-faced wails, followed by dry heaving and vomiting. Needless to say, I ditched that method fairly quickly but immediately felt like a failure. How come I couldn't make it work? I was patient. I listened to his cries, came back in to soothe, went back out, and so forth…only to be met with more intense wailing and shrieking.
I was fighting every instinct I had (that was telling me to pick that baby up and hug him) because I thought it was what I should do.
I decided right then and there that I needed to find another way. We both needed sleep. Desperately. But we weren't going to find it this way.
In that moment, I went straight to our room, put our queen mattress on the floor, stripped it of all the blankets except for the sheet. My husband was relegated to an aerobed until we bought another mattress. Baby and I slept on that mattress on the floor for the next 8 months.
Ideal? No
But did we sleep? Yes we did, and peacefully.
A world of difference.
He was eventually weaned to a mattress on the floor in his own room at 16 months of age and our weaning process was gradual. He was (and still is) a child who needed a lot of nighttime parenting and soothing to sleep well.
I was completely prepared for the same once baby number two came along. But, thank the heavens, this girl could sleep!
A girl after my own heart.
There were only 2 nights I can remember when I had to let her fuss it out a bit. That's the thing…she fussed…she didn't wail or shriek. I knew she could do it, so I gave her the space and time to find sleep on her own.
It's worth repeating…every.child.is.different.
So parents, this is what I say to you…sleep will come (eventually) and what I've found is that it's our children who usually show us the way. We can't so much as choose their eye color as we can choose how well they will find sleep on their own. We can help, yes, and encourage healthy bedtime routines and habits. However, getting to know your baby before you commit to a particular sleep strategy will save both of you unnecessary sleepless nights.
*A word about babies and sleep cycles: the first 3-4 months of your baby's life is truly like a fourth trimester. They have shorter sleep cycles and cannot be expected to sleep through the night. Some will, but most won't. Somewhere around the 6 month mark, their sleep cycles mature and can sleep for longer stretches during the night. And? No you cannot spoil a baby by rocking, cuddling, and responding to his cries. Let's debunk that myth once and for all. When our babies cry, they are communicating with us and it's up to us to decipher what they mean. We become pretty good at that, don't we?*
So, whenever I answer parents' questions about sleep, I first ask this: are you okay with your current sleeping arrangement and is the sleeping area safe? If yes to both…forget the negative chatter, ditch the guilt, and carry on.
If you're still searching to find the right way for you and your child, know this: there is no one right way, forget the "should dos" and listen to your child. Your sleep needs matter too. Try a strategy that feels right for you. Whether it's some version of the cry it out approach, co-sleeping, or some combination of various approaches…do what you know is right for both you and your child.
Your baby really does want to sleep (in spite of loud protests); and it's ultimately up to us to figure out the best way for our unique child. Don't be afraid to try out a few strategies before finding one that fits. Know that you will and that you can.
We have enough guilt to contend with as parents, getting our children (and ourselves) some much needed sleep shouldn't be added to our guilt list.
Dear parents, I support sleep…however you achieve it…heaven knows it's a necessity, not a luxury.
How did you finally find a sleep rhythm with your children? Was it a struggle? What was the best sleep advice you were given? The worst?
Pin It