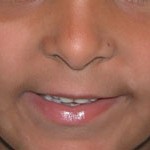 This summer in clinic, I've been hearing a recurring question: what are these white spots on my child's face?
In most cases, the answer has been: Pityriasis Alba
And though the name is somewhat fancy and possibly confusing, this skin condition is quite common in children between the ages of 3-16.
What is Pityriasis Alba?
Pityriasis Alba is seen in up to 1/3 of school aged children. This common skin condition presents most commonly as flat hypopigmented round or oval patches ("white spots") on the face; though they can occur on the upper arms, neck, and/or shoulders as well.
It is more common in boys and usually occurs in children who have a history of very dry skin and/or eczema. Although these skin lesions are more noticeable during the spring and summer due to sun exposure and the surrounding skin becoming darker, the lesions are typically exacerbated during the winter months when skin tends to become drier and eczema flare ups more common.
How should I treat it?
Pityriasis Alba is a self-limited, benign skin condition. Meaning, it will resolve on its own in usually several months to a year. In some cases, the condition can linger for a few years. The mainstays of treatment are good skin care especially if your child has eczema. Keep your child's skin well moisturized with a non-perfumed, non-dye emollient cream and be sure to use daily sunscreen.
Topical hydrocortisone may be used if your child has itching and/or visible scaling. However, this condition will resolve without it and use of steroid creams on the face can potentially cause discoloration.
If your child's skin condition seems extensive or has persisted for over a year, be sure to consult with your pediatrician and/or dermatologist.
The bottom line is that these "white spots" will eventually go away and will not leave any scarring on your child's face. Most children are not bothered by it but parents worry about the cosmetic appearance. Just be sure to care for your child's dry skin and protect with a daily sunscreen. Soon enough those "white spots" will subside without a trace.
Have you heard of Pityriasis Alba before? If your child has or has had it, how long did it take to resolve?