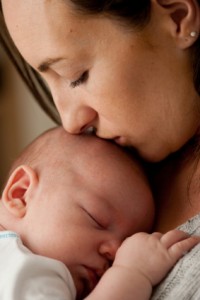 For today's Ask Dr.Mom post, I will be sharing with you a question regarding breastfeeding that I answered for Health Tap. We keep the answers short but sweet there (200 characters), so I will share my original response and expand a bit for you.
Q: When Should I Stop Breastfeeding?
A: There is no "deadline" for breastfeeding. Breastfeeding and breastmilk have numerous benefits for you and your child. At least 6 months is desirable and if you can make it to one year, that is even better. That being said, many women may only be able to breastfeed for a few months while some will continue to breastfeed into toddlerhood. The choice is up to you and your baby. Wean on your timeline.
I also like to remind women that any amount of breastmilk that your baby receives is beneficial. I had to keep reminding myself of this when I was struggling with breastfeeding and was left heartbroken when it didn't work out quite as I expected.
Although exclusive breastfeeding for the first 6 months of life is recommended, don't let the guilt overwhelm you if you have to supplement with formula for whatever reason. Keep in mind what is most important: you have a beautiful baby in your arms and you should be enjoying her.
Your sanity, sleep, and health matter too.
I think we can all agree on the amazing benefits of breastmilk. However, we should all keep in mind that we don't know another woman's story. We don't know what difficulties, illnesses, or barriers she may be facing when it comes to breastfeeding.
So, let's cut each other some slack and be mindful not to judge each other on how we choose to feed our babies. After all, what a new mother needs most is compassion and support.
Did breastfeeding go as expected for you? What challenges did you encounter with breastfeeding?
Pin It