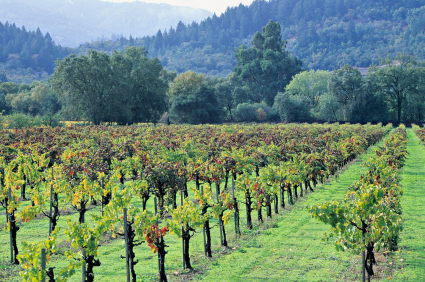 Amid vineyards and large barrels of wine, we congregate in the cold of winter.
Beautiful women with a desire, a need, to write and share our stories.
Carrying our hearts on our sleeves and flashy purses slung over our shoulders, we greet each other with sincere smiles.
Drinking it all in…the wine and the conversation.
Each one of us, different in a myriad of ways and yet so similar at the core.
Forging new friendships, hopeful at making a connection.
Greeting each other like long lost friends, yet we are meeting for the first time.
Hip hugging jeans and knee high boots…hey we look pretty darn good.
Inside this cozy room, conversation takes flight and laughter fills the air.
Just as a lull starts to take hold, someone breaks out in song.
Kids are nowhere to be seen except for in our eyes, hearts, minds, and of course iPhones.
Life has taught us a few things, thrown us some curve balls, and made us who we are.
Mothering is our common thread.
No story is quite the same but we can all certainly relate.
Our collective voices light up the internet.
Perhaps you've read us, perhaps you've been there, or will soon be one day.
Quietly into the night…no way, not us.
Reliving and writing about what touches and drives us, it is what we do.
Sisters in the written word.
This language of women, it is universal and spoken here.
Underneath the wit, humor, snark, and sometimes pain, our stories will come to life.
Vulnerability abounds just beneath the surface but is equally bolstered by our inner strength.
We are women…mothers, sisters, daughters, wives…and friends.
Xerox copies we are not.
Years will pass by and we'll continue telling our stories, after all, we are the keeper of memories.
Zephyr like are we in mothering our children, and yet, our ability to transform into a tornado lies within, waiting to be unleashed should anyone or anything dare to threaten their well being.
This post was inspired by The Red Dress Club, which for my first time giving this a try…I am late to the party…sorry. It was also inspired by this past Saturday that I spent in Napa, a wonderful blogging event hosted by Nichole from In These Small Moments and Lori from In Pursuit of Marthapoints. I met some amazing women and they obviously inspired me to write this post. Lovely meeting you all. Keep on writing ladies.
*BTW, in case you're curious, the challenge of this post as part of The Red Dress Club, was to write a 26 sentence piece, fiction or non-fiction, with each sentence starting with the letters of the alphabet in order.*