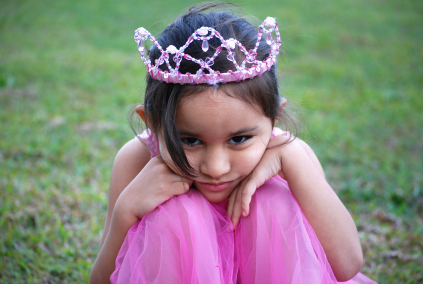 Dear Dr.Mom
Are growing pains real? My older daughter has had them for years. They are always at night, always in her legs, and sometimes the pain brings her to tears. What can I do for her?
—Tara
Yes, growing pains are a real condition that can affect 25-40% of children between the ages of 3-5 and then again between the ages of 8-12. You describe some key characteristics regarding growing pains, and, as you and your daughter both know, they can really hurt!
So, though growing pains are considered a "normal" part of growing up for some children, the pain can be significant. Let's look more closely at growing pains and see what we can do to help children during these painful episodes.
Defining Symptoms of Growing Pains
Sharp, throbbing pains in the muscles of the legs
Typically occurs in both legs, not just one.
The pain is usually located at the front of the thighs, calves, or behind the knees.
Important to note that joint pain is NOT considered part of growing pains.
The pain usually occurs late in the afternoon and before bed, particularly if your child has had an especially physically active day.
The pain may wake your child up at night but is usually gone by the morning.
The pain responds well to massage and touch versus other potentially serious conditions in which touch can increase the pain.
Why Growing Pains?
The pain is believed to stem from the fact that while bones are growing, your child's tendons are relatively tight, causing aches and discomfort in the surrounding muscles as those tendons stretch to accommodate growing bones.
The pains are usually exacerbated by a day filled with jumping, running,and climbing. In other words, a typical day for any child.
How you can help your child:
Massage the area that is causing her pain
Apply a heating pad
Gently stretch her legs
Continue daily stretching exercises to help those tendons lengthen to accommodate her growing bones
Ibuprofen or acetaminophen may be used for especially painful nights
Signs that your child may have more than just growing pains
Joint pain
Pain that is tender to touch or massage
Red, swollen, or painful areas
Fever, limping, or rash associated with leg pain
If your child shows any of these signs or symptoms, she should be evaluated by her doctor.
It is important to distinguish growing pains from other, more serious, medical conditions. Whenever in doubt, please contact your child's doctor.
I remember having significant growing pains when I was a child. Even now, I can recall the nights I sat up, unable to sleep because my legs hurt. My mom would massage my legs until I fell asleep. It was the best thing she could do and it worked.
Have you or your child been affected by growing pains?