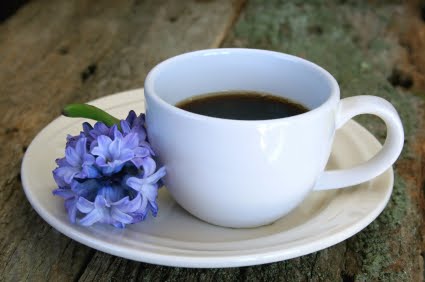 I have been so inspired during this Problogger/SITS 31DBBB Challenge. From the link post to the opinion post to seeing what all you wonderful bloggers are doing that I decided to start this Monday Morning Mamas.  Many of you already do this sort of thing, whether it's a meme, a weekly shout out, or scouring the week's posts for your favorites. I think it is such a wonderful way to discover and highlight other amazing bloggers.
So, with Monday Morning Mamas I hope to follow in this great tradition.  Each Monday I will share 2-3 posts with you that I feel are inspiring, funny, informative, or all three!  It may be about a specific parenting topic, a personal motherhood story, or just about anything that I feel must be shared.  I hope you enjoy and any feedback would be greatly appreciated.  My hopes are that you will find new blogs to love and inspiring posts to read.
So grab a cup of coffee and settle in…it's time for the first edition of Monday Morning Mamas
In this first post, Cheryl D from Little Bit Quirky touched my heart with her honest and raw insight into how she deals with her "Inner Demons" when faced with a tantrum from her daughter who happens to have High Functioning Autism. 
Cheryl reveals how she struggles with the feeling of being judged not only by other parents, medical professionals, but herself…"I know my parenting is always being looked at and dissected into pieces." 
This heart wrenching account of a mother's guilt is a must read and one I hope will make us all think twice before we pass judgment on a child and mother in the throes of a tantrum. Please click here to read more.
_______________________

This second post by Adriel, from the mommyhood memos is so beautifully written. It's about the vast array of emotions she feels after having an unexpected C-section.  This will bring tears to your eyes and yet it is uplifting at the same time.
Go read The Line by Adriel….
"This line across my belly –
It represents a decision to move forward.

___________________

This third post comes from Lynda at Daily Window. Her post My Struggle with Chronic Low Milk Supply obviously struck a chord with me as evident by my previous post.  Lynda shares her journey through this heartbreaking time with us.  She is amazing in her knowledge and effort to do what it takes to nurse her babies…she is truly an inspiration.
"I had to let go of my dream to exclusively breastfeed both Noah and Elias for the first six months like it was a friend who died in a terrible wreck"….click here to read more
Thank you for stopping by for Monday Morning Mamas. Please stop by these Mamas' blogs and give them a little love.  Hope you enjoyed.